Residential Cleaning Minneapolis
We lead such busy lives that we often don't have time for the simple mundane things such as cleaning our homes, the windows and even taking out the garbage on a regular basis. Residential cleaning Minneapolis services offer you this and much more.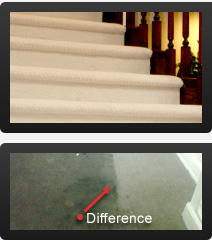 If you lead a busy life, more often than not something gets ignored or put to one side. Usually it is the things that we don't like doing too much such as cleaning. Minneapolis residential cleaning service is a cleaning service that is fully bonded and insured. No job is too large or small for us and we are happy to come and give you an estimate of what is needed and how much it will cost with no commitment from you.
At residential cleaning Minneapolis service we customize each contract to suit your needs, budget and schedule. If you want to be there when we clean then we can work around your schedule or if you prefer to be out then there is no worry in leaving us a key for our highly trained team of professionals to come while you are out.
If you would like certain areas concentrated on once a month and then other areas cleaned on a weekly basis we can work this into the contract. All of our professional technicians are experienced, highly trained and multi-skilled so we can cover anything that you need attending to in one session. Whether it is window cleaning or carpet cleaning, waxing or polishing of floors or even furniture and upholstery cleaning, we can take care of this at residential cleaning Minneapolis. Your satisfaction is our goal and we will not send you a bill until you are 100% satisfied with the job we have done.
Commercial Cleaning Minneapolis
Everyone remembers a sparkling clean shop or doctor's surgery and they also remember it when it is dirty together with vowing not to go there again. commercial cleaning Minneapolis service offers you the chance to keep your commercial building, whether it is a shop, clinic or gym, clean and healthy by customizing a cleaning program to suit your needs.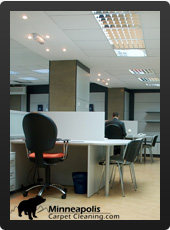 At commercial cleaning Minneapolis, we customize our cleaning plans to suit your needs and budget. Whether you need the building cleaned on a daily, weekly or monthly basis we can put together a plan that will suit your needs and is within your budget. All of our expertly trained cleaning consultants and technicians are multi skilled and able to cover a wide range of tasks that you may need doing. We use state of the art high powered cleaning equipment together with environmentally friendly cleaning aids and detergents.
Our commercial cleaning service is followed up by a quality control check together with you, the customer, to ensure your full satisfaction in all areas. We can clean windows, floors carpets and anything you can possibly think of that needs attending to. commercial cleaning Minneapolis is a leading cleaning service provider giving you full assurance of our trustworthiness and competence. Using the expertise of carpet cleaning Minneapolis gives you more time and energy to concentrate on running your business as you can leave the cleaning up to us. Your total satisfaction is our aim and guarantee.
Back to: All Cleaning Services