Window Treatment Minneapolis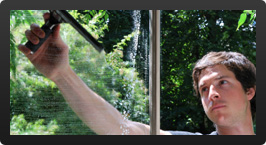 Like any of us, in time our windows age and cracks begin to form. The sealing that is around the edges begins to pucker and paint often begins to peel away. This is only natural and not to be blamed on bad building techniques. As time goes on, everything needs to be touched up and fixed.
The last thing you want during the summer or winter months is for there to be a draught coming in through your windows. Window treatment Minneapolis service offers the chance to patch up your windows before the heat of the summer or the cold of the winter. Our consultants are fully trained experts in sealing and finishing windows. They will come and sand down the affected areas and can often be seen applying filler as an extra safety precaution.
The window treatment service does not stop just at sanding and filling, we also are professionals in waxing and polishing the windows and their surroundings. By the time Minneapolis Window treatment service has finished, your windows will look like new and the view from them will be so clear that you have to make sure your guests are aware the windows are shut so they don't try to put their hand outside to feel the air!
Carpet Cleaning Minneapolis will do more than just windows though, be sure to view all of our services.
Back to: All Cleaning Services